---
Excursions
Source 'n' waterfalls
Sources & waterfalls are the most inaccessible, and among the purest most beautiful destinations for a day trip. I was thrilled, and amazed with his peace and quiet after the bustle of the frequent Plitvice, where I questioned: why do not we come here when it is less crowded? They are not frayed or trendy, the beauty they can not conjure up with words, even the photos do not surrender even 30% of experience …
It's … what is a must-visit, sit, touch, pour water from the spring, feel the chill as one rises, and the mausoleum of the Meštrović in Ružić …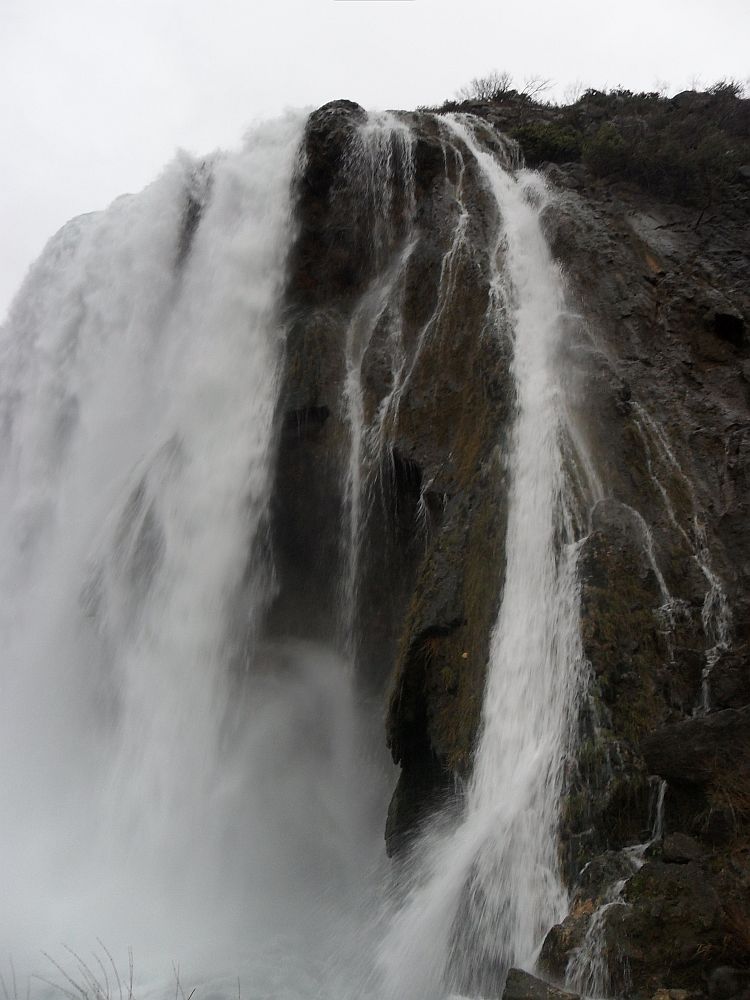 ---
Price includes: transportation and guide
Duration: 9h
Itinerary:  –
Special notes: –
Trogir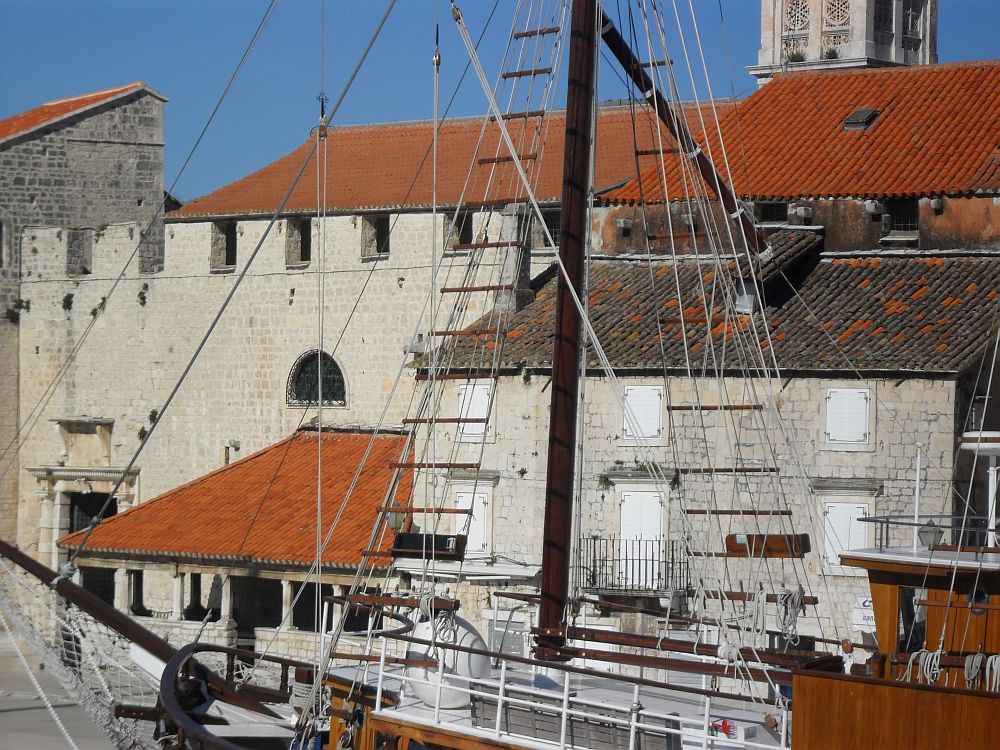 Almost all tourists miss seeing those spots, which is one of the main reasons for creating this project and a web-site. Above the southern entrance to Ćipiko Palace one can see an inscription, which is not so visible. It reads: "NOSCE TE IPSUM" (in Greek: "gnothi seauthon"), which means: Realize yourself! It was the main aspiration of Bogomils, who lived there till the massacre arranged by the Vatican in the 13th century. One of the clues for that religious cleansing was the fact that the gates on the cathedral in Split were decorated with 'anti-Patareni scenes' (the name for Bogomils in Italy). However, we can still see their tombstones by Sv. Spas Church (Church of Holy Salvation) (on the tour Sources 'n' Waterfalls as well).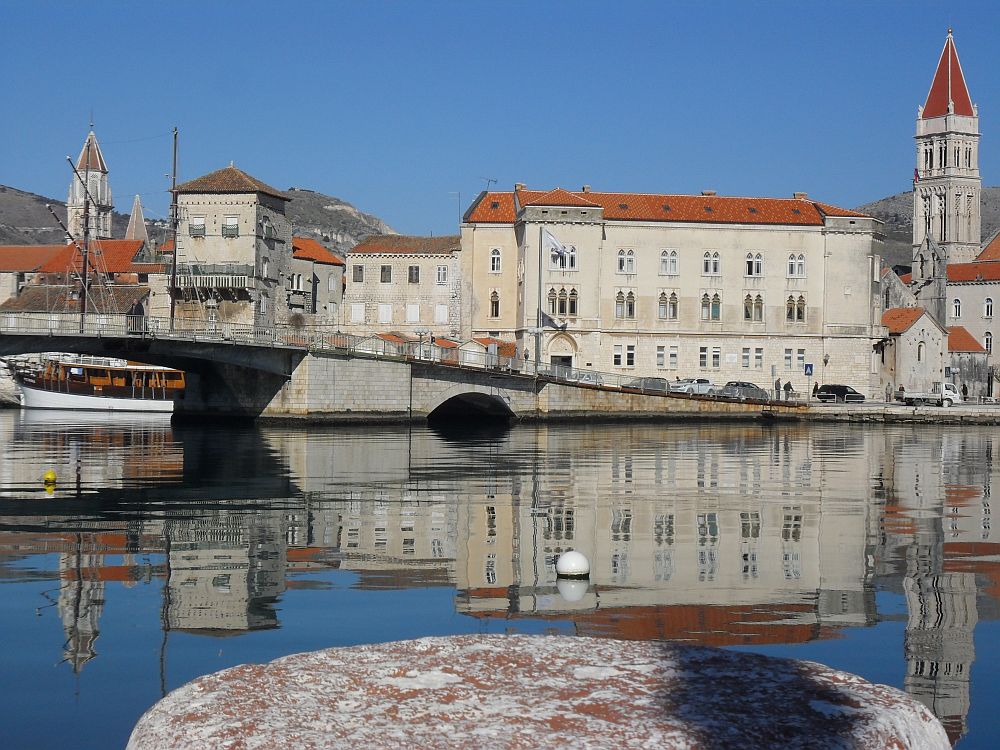 ---
Including: Guide
Excursion duration: cca 1.5h
Krka Skradinski & Roški falls
Natural beauties, a canyon of Čikola, Roški fall and then a genuine Ante's Konoba (Tavern) is a must. It is the place where modern people meet traditional food: brandy (cherry, walnut, herbal, natural), 'pršut' (prosciutto ham smoked and dried on "bura" – cold dry northern wind), home-made cheese, home-grown tomatoes and home-brewed red vine. All made with heart.
The atmosphere is so nice that a granny there once asked me this: 'Do you see those people from Zagreb over there in the corner?' – 'Yes.' – 'Well, they've been sitting there since morning.' That kind of atmosphere is impossible to feel on a lower, too commercialized, waterfall. There is a beautiful panoramic view of Krka River and rocks on the way to Visovac Island and Čikola canyon.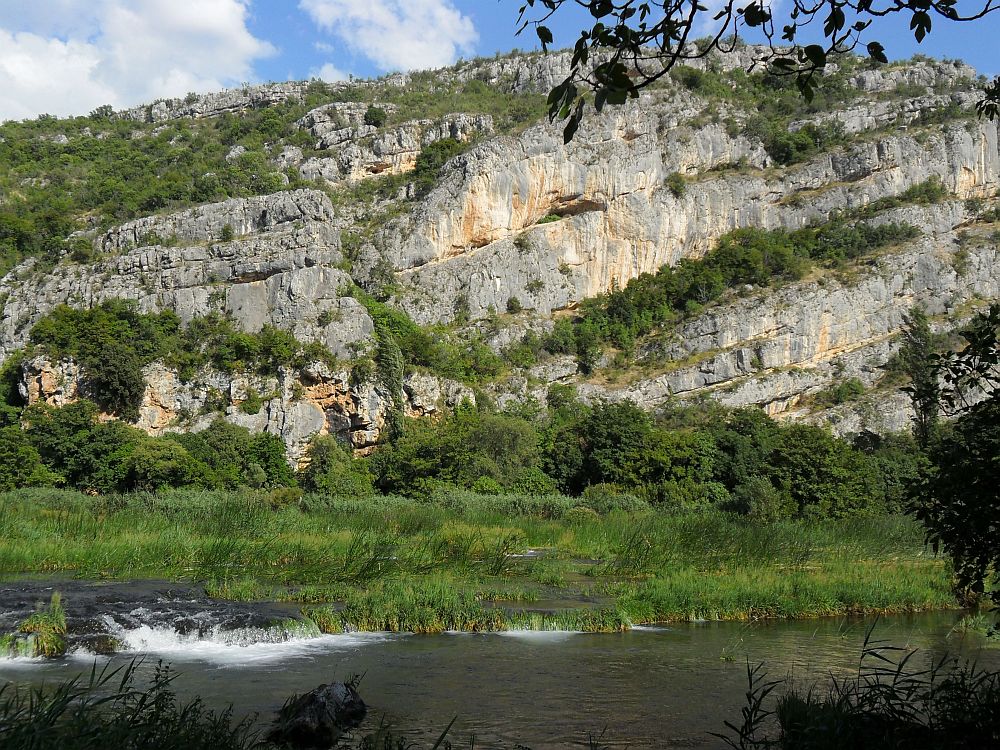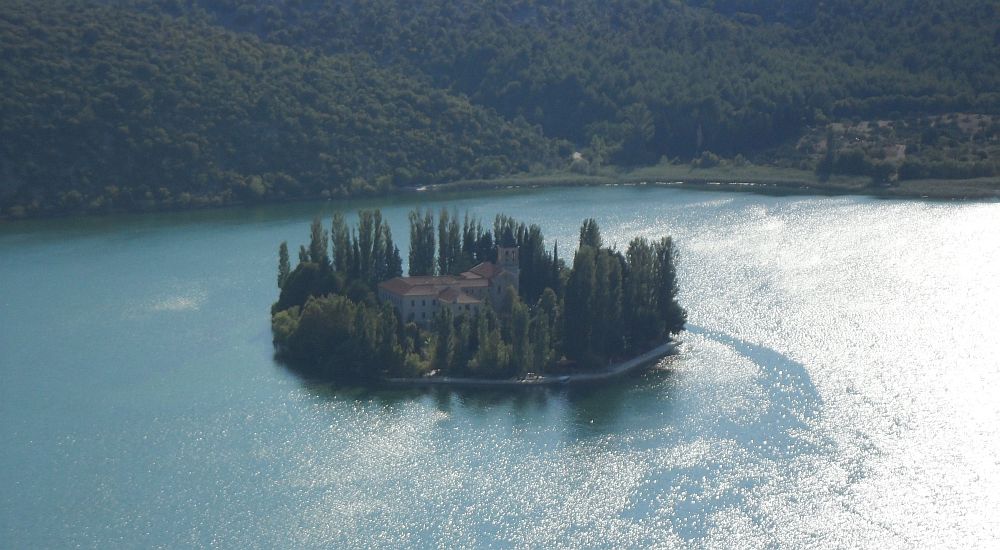 ---
Including: transportation, guide and entrance fees to the National Park
Excursion duration: 9h
Itinerary: 9.30 am a departure from Trogir towards NP Krka and 1.5h guided walking tour, river cruise to Skradin, drive towards Roški waterfall, 2h break for swimming or lunch in konoba, walking around "the necklaces", driving above Krka river towards Visovac panoramic sight, arrival to Trogir 6.30 pm
Note: Take a swimsuit!
Plitvice lakes
NP Plitvice is the oldest, the largest and the most beautiful national park in Croatia. Among other 8 national parks, Plitvice is the most visited one. There are sixteen lakes to see and The Great Waterfall, 78m. You can take a little boat or a train to take a ride around. Perfect panoramas.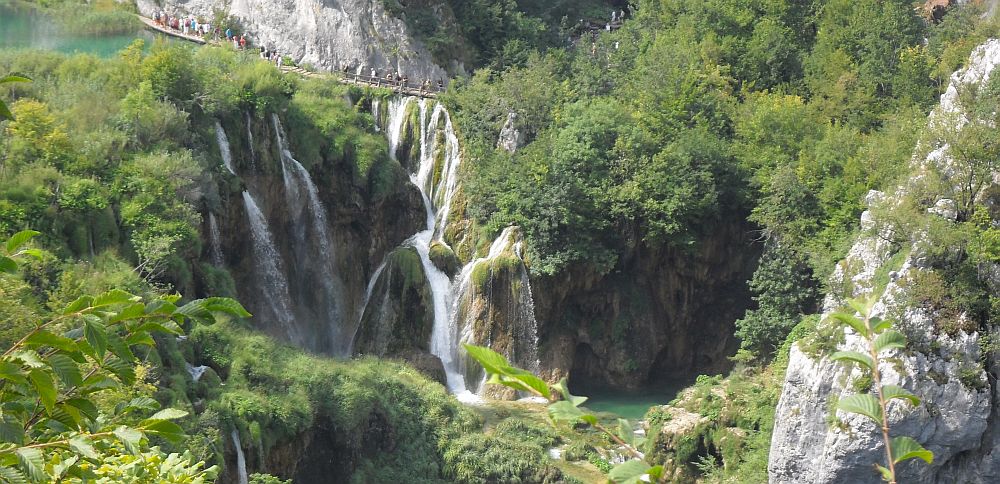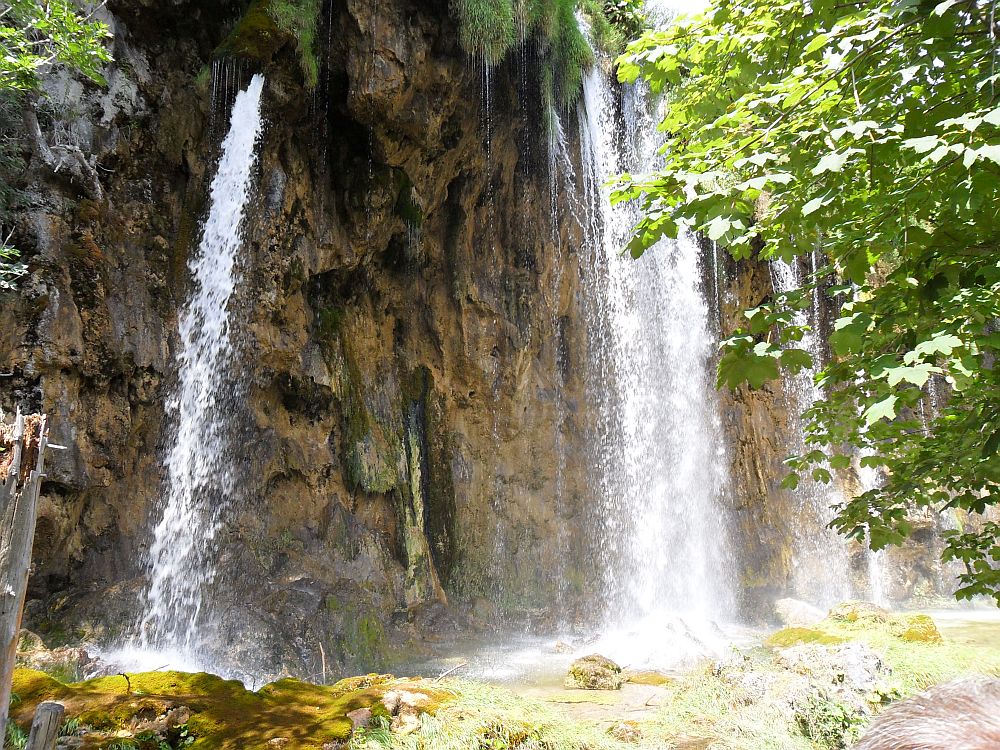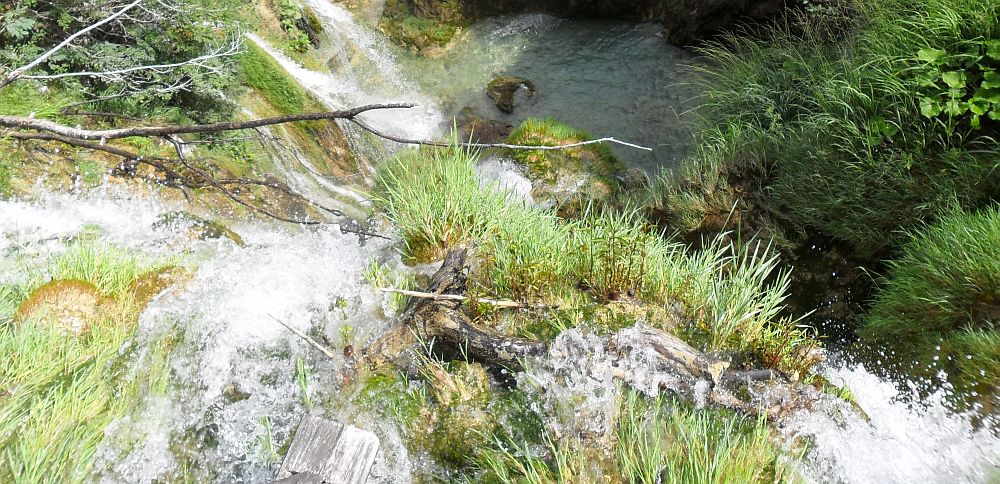 ---
Including: transportation, guide and entrance fee to the National Park
Excursion duration: 12h
Itinerary: 7.00 am a departure from Trogir, short break on the way to the Plitvice, escorted walking tour, lunch break on the way back, arrival to Trogir 7.00 pm
Šibenik & Krka falls
Usual trip includes a ride to Lozovac, entrance in the NP, then over a curvy road with the amazing sight of Čikola's mouthing into Krka one arrives at the spot. From the parking lot, there is a walking tour on a wooden construction to the most beautiful waterfall in Croatia (48m) seen from all sides.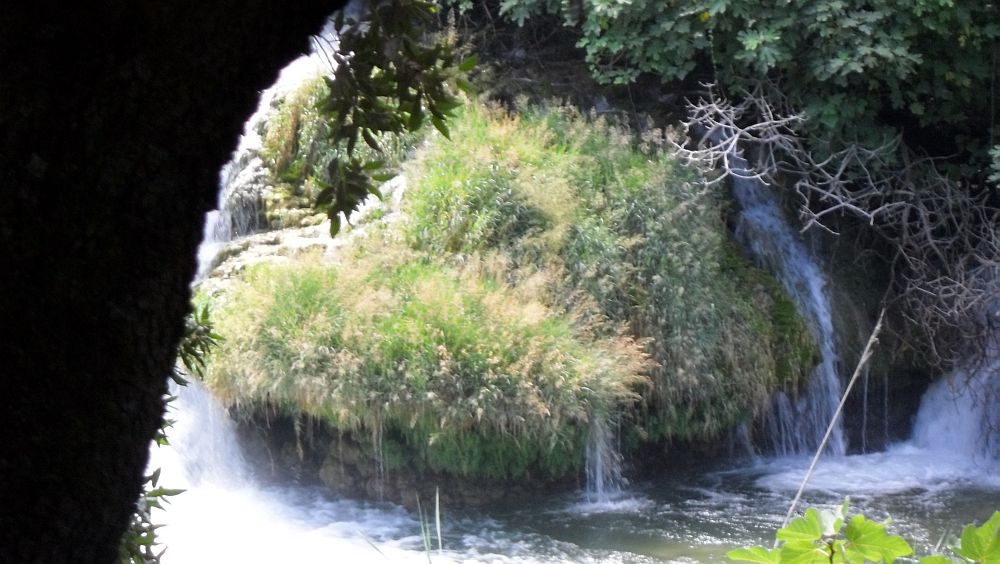 A detailed presentation of traditional kitchen, blacksmith's workshop, weavers, structure of the travertine; explanation on animals (fish and birds) and plants. Ride to Šibenik with a photo break at the fort above the town called Šubićevac. There is a football stadium just bellow called by the same name. Walking tour in Šibenik, visiting forts, churches, 4 water wells, and the old respected cathedral… Return ride with a song.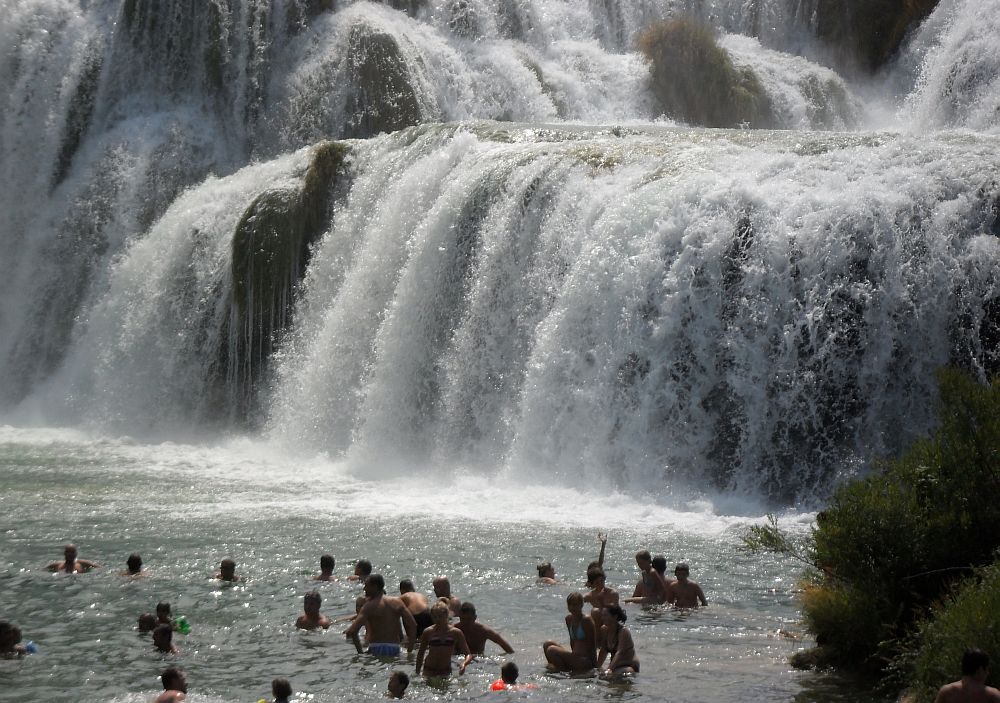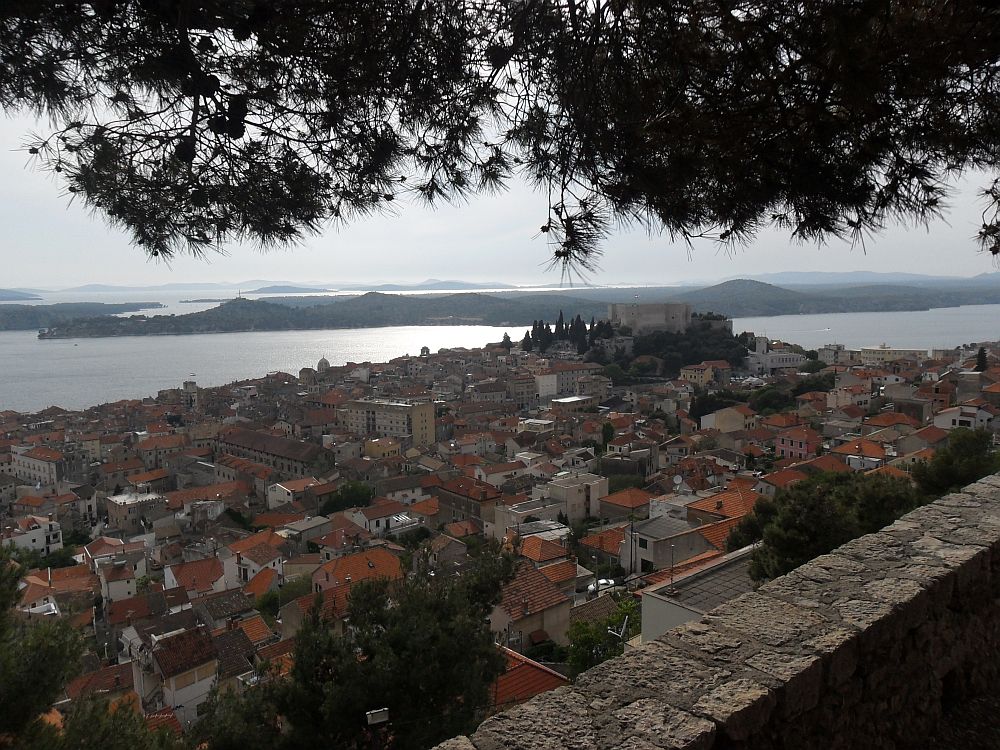 ---
Including: transportation, guide and entrance fee to the National Park
Excursion duration: 8h
Itinerary: 9.30 am departure from Trogir towards NP Krka and 1.5h guided walking tour, 2h break for swimming by the waterfall or lunch, short drive to Šibenik with 1h guided walking tour, driving to Trogir, arrival 5.30 pm
Split Klis & amphitheater
Without a doubt, if you are going to visit Diocletian Palace cellars, you should do it in a guided tour (with an official guide) because travel books and other gadgets are just not the same so you will end up wasting your money. The cellars have remained authentic all throughout history and they speak of the culture of the East and the West Roman Empire. The thermaes, Trinclinium, the four gates, Vestibul, a place where one 'klapa' (Dalmatian harmony-singing group) of the same name (Vestibul) sings creating the atmosphere that is almost forgotten, Peristil, a square surrounded by a number pillars. Those constructions are 1,700 years old.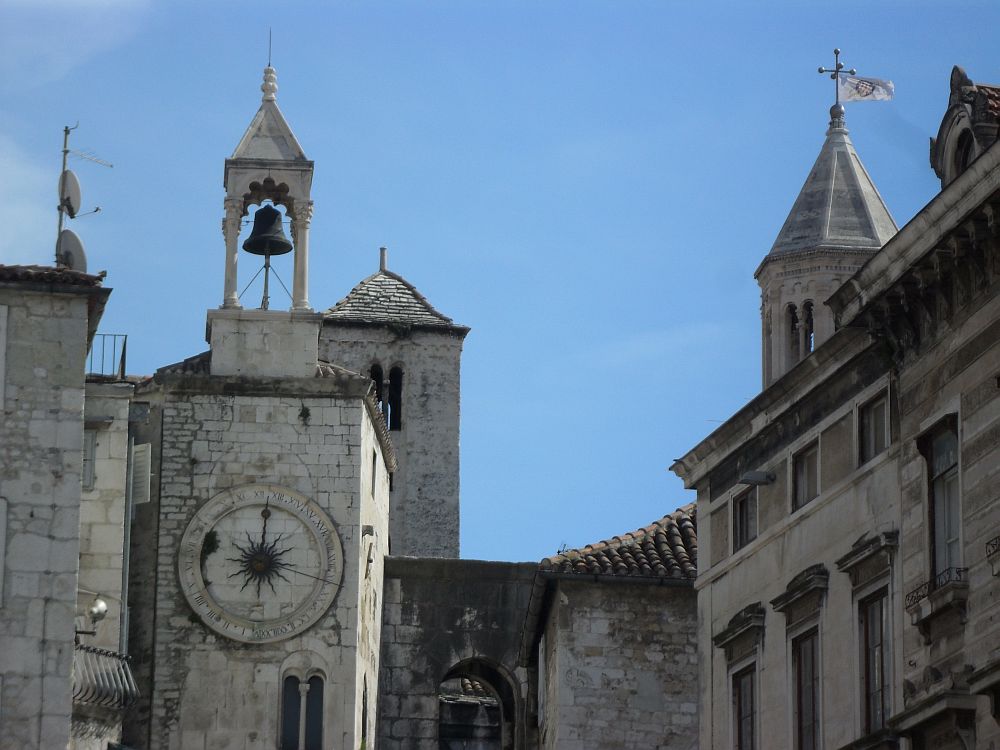 There are plenty of places to eat in the town, but by far the best is Marjan Tavern (Konoba Marjan). Even those who have seen Naples, well, they should better wait with dying before they taste 'pašticada' there. The tavern is located in Šperun Street, behind St. Francis Church, (Crkva sv. Frane), at the end of Riva (Waterfront). If you prefer a more stylish place, down by the sea, there is konoba Atlantida near konoba Fife. The first has a great staff, excellent food and highly clean toilets and the kitchen. The latter one lives on its reputation and has been recommended by Lonely Planet.
There is a mini snack bar in Bosanska Street with quite fine food selection, beside a pizzetta (mini-pizza) there are sweet pies, vegetable pies etc. (Viška pogača, Poljički soparnik…) At 'Pazar' (Market) one can buy amazing and cheap delicacies: home-made soft cheese (kajmak), sheep cheese, home-made pies, blueberry syrup (does anyone still make it???) At 'Peškarija' (The fish market) one can find anchovies in oil and capers too. Beside The fish market, there is a physiotherapeutic bath made in art-nouveau, Jugendstil. In between is Marmontova Street and on the other side are Prokurative, of the same style, which is a copy of Piazza San Marco.
---
Including: transportation, guide and entrance fees
Excursion duration: 8h
Itinerary: 9.30 am departure towards the Amphitheatre of Salona, walking through it, short drive to the Fort Klis, guided tour, driving to Split, 1.5 h guided walking tour, 2h free time (recommended lunch in konoba), panoramic drive around Marjan peninsula, arrival to Trogir 4.30 pm
Prizidnica
Near the sea, after the ride among olive trees we reach the abandoned monastery Gospe of Prizidnica, at the most beautiful place of the island and on the cleanest side of the island!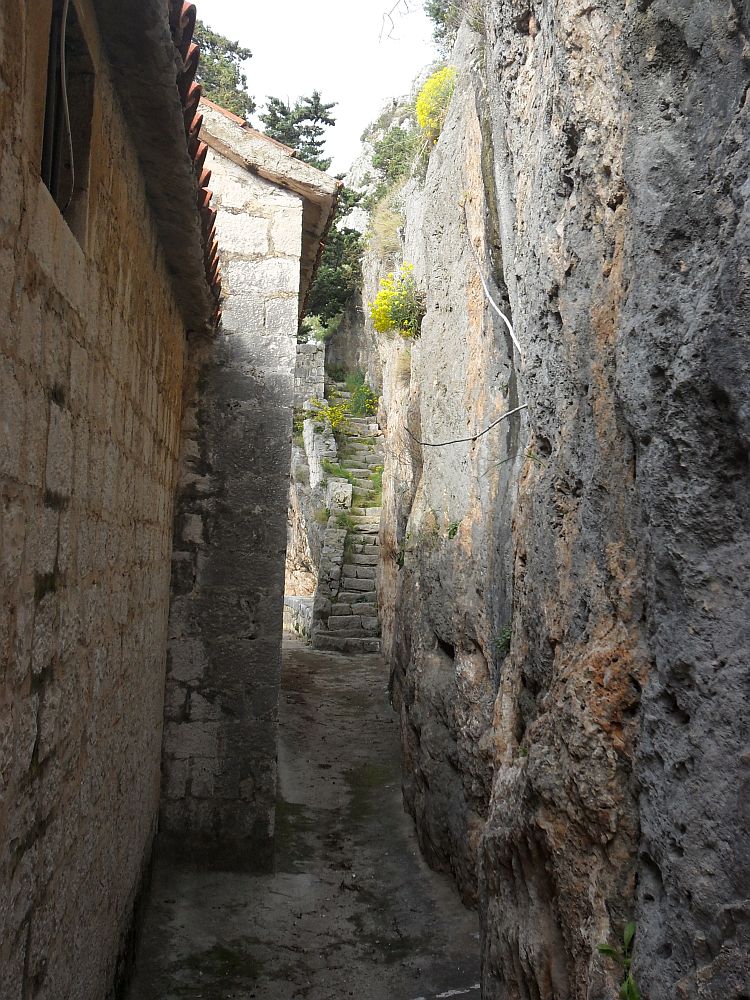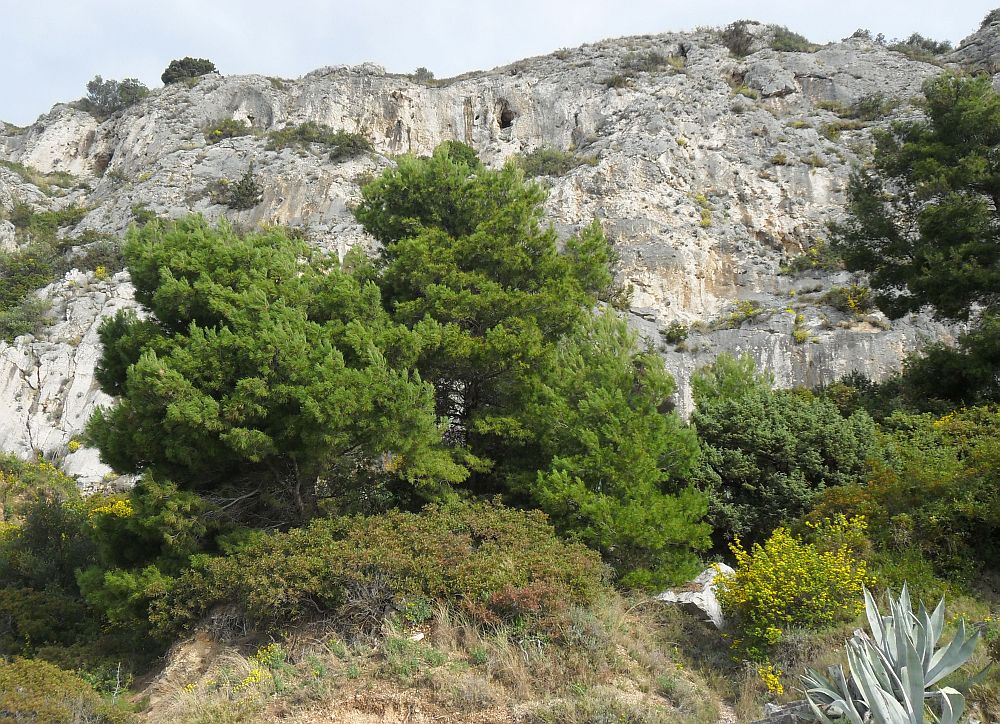 ---
Including: transportation and guide
Excursion duration: cca 2h
---
About me …
Dear explorers!

My name is Vedran and I can show you many very interesting places in Croatia. I myself have been exploring a lot and I find it a life-style. I was born in Trogir, Croatia and that is where I live. It's a town that, due to its treasures, could be compared only with Venice. The whole town is under UNESCO protection. Being a tourist guide was my dream even before the war in Croatia (1991-1995) and I received the license in the year 2007. I am a member of the Tourist Guides Association in Trogir and associated member of UHPA (Association of Croatian Travel Agencies). I've got a 9-passenger-minivan for independent excursions, so I can offer a full package. My great wish is to show amazing and unknown places for all adventure seekers. I adore finding hidden pearls and I keep finding new ones, so … You are all invited!



VEDRAN JURIĆ
e-mail:  vedran20@net.hr
email 2 : prizidnica@gmail.com
Skype: vedranjuric20

Cell phone #1: 00385 (92) 232 4917

Cell phone #2: 00385 (92) 309 8712